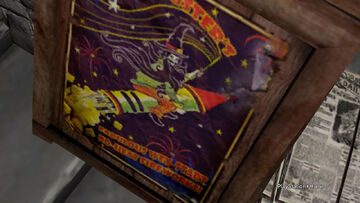 Dr. Filibuster's Firework is a famous brand of fireworks in Harry Potter.
From the Story
"Dr Filibuster's Fabulous Wet-Start, No-Heat Fireworks are a brand of wizard firework sold in joke shops. Harry throws one in Gregory Goyle's cauldron of Swelling Solution during a potions lesson in order to create a diversion so that Hermione can slip out and raid Professor Snape's private stores."
See also
Ad blocker interference detected!
Wikia is a free-to-use site that makes money from advertising. We have a modified experience for viewers using ad blockers

Wikia is not accessible if you've made further modifications. Remove the custom ad blocker rule(s) and the page will load as expected.