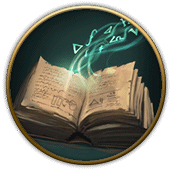 Spells
are words used to perform magic. Players learn
spells
by finding or purchasing
books
and then practise them by clicking the
Spells
on the navigation bar at the top of the page.
Players can only practise spells which can be used in Wizard's Duel.
At present there are twenty-eight spells available to learn, seven from each of the four spell books within the game.
List of spells
*Duelling spells
*Duelling spells
Ad blocker interference detected!
Wikia is a free-to-use site that makes money from advertising. We have a modified experience for viewers using ad blockers

Wikia is not accessible if you've made further modifications. Remove the custom ad blocker rule(s) and the page will load as expected.